THE 2010 F1 SEASON GUIDE - GET UP TO SPEED ON THE LATEST TEAMS, DRIVERS, RACES AND RESULTS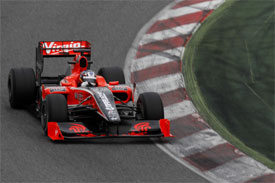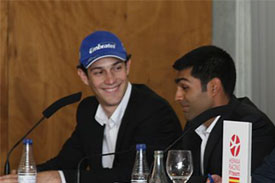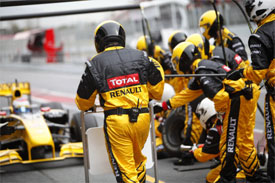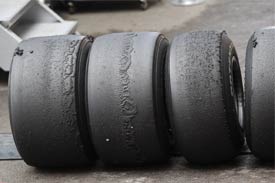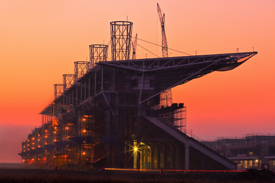 NEW TEAMS
Formula 1 has its biggest grid for 15 years in 2010, with the arrival of three new squads taking the field up to 24 cars. Although US F1's problems mean the entry has not reached the FIA's initial target, the arrival of Virgin Racing (a collaboration between Manor, Wirth Research and Richard Branson's group), the Malaysian-backed revival of the legendary Lotus team, and Spanish squad Hispania means a host of fresh faces and storylines.
None of the newcomers expects to be on the pace in the short term, and Hispania heads for Bahrain having not tested at all, but the battle to be the best of the new teams should be spectacular in itself - and all three hope to start snapping at the established squads' heels by the end of the year.
While not new teams as such, three other outfits start 2010 under different ownership, with Peter Sauber now at the helm of his eponymous team again after BMW's exit, Renault now part-owned by Gerard Lopez's Genii Capital organisation as part of its restructuring following the Singapore scandal, and Mercedes-Benz has bucked the trend of manufacturers pulling out of F1 by buying the assets of Brawn GP.
NEW DRIVERS
The bigger grid means more opportunities for rookie drivers than in many years. Nico Hulkenberg, Vitaly Petrov, Karun Chandhok, Bruno Senna and Lucas di Grassi all step up from GP2 - via Le Mans in Senna's case - and Kamui Kobayashi also gets a full season deal.
Not 'new', but certainly novel, Michael Schumacher rejoins the field after a four-year absence, and Pedro de la Rosa is back on the grid with Sauber, eight seasons after his last full-time drive.
TYRE-ONLY PITSTOPS
Refuelling is out, which means drivers will start with heavy cars laden with enough petrol for a full race distance for the first time since 1993. Fuel consumption will be critical, as will finding a set-up that works on both full tanks and late-race empty tanks.
Pitstops will remain, but now for tyres only - and with the crews not having to wait for the fuel hose anymore, tyre changes in three seconds or less are on the cards.
NEW FORMAT Q3
With no mid-race refuelling, the Q3 contenders won't be carrying first stint fuel loads as they battle for pole anymore. Instead ultra-light fuel will be the norm throughout qualifying.
But there is still a chance for strategy in Q3 as participants must start the race on the same tyres they use for the final segment of qualifying. So drivers could gamble on using a softer compound to get a better grid position but risk their rubber faded quickly in the race.
NEW POINTS
The biggest ever change to F1's scoring system sees the top ten drivers taking home points from each race, the winner's score increased to 25 points, and the subsequent score spacing designed to encourage drivers to be bold and chase victories rather than settling for points. Positions one to ten in each GP now receive points as follows: 25-18-15-12-10-8-6-4-2-1.
NARROW FRONT TYRES
Bridgestone has reduced the width of front tyres from 270mm to 245mm as it refines its designs following last year's return of slicks. The intention is to provide drivers with a better balance.
KOREAN GRAND PRIX
F1's endless expansion takes it to South Korea for the first time in 2010. The new Korean International Circuit, a 3.492 mile track in Yeongam County, will host round 17 of the championship on 24 October. The part-temporary track includes a harbourside section and is on course for completion by early summer.